What is PP flexible air duct hose?
Release time:2019-04-26 Hits: 【Print】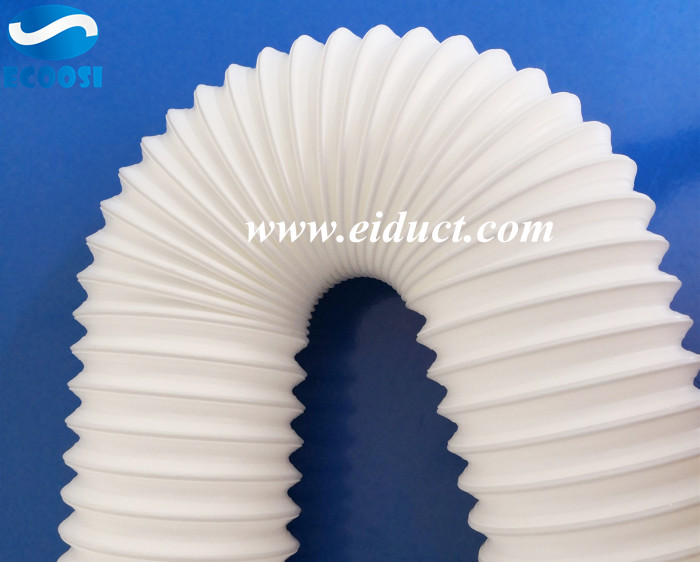 Ecoosi flexible air ducting hose---PP flexible air duct hose is designed for ventilation for various kinds of equipment, this PP air hose is produced by PP material with spring steel wire integrated in wall, it is very flexible and lightweight.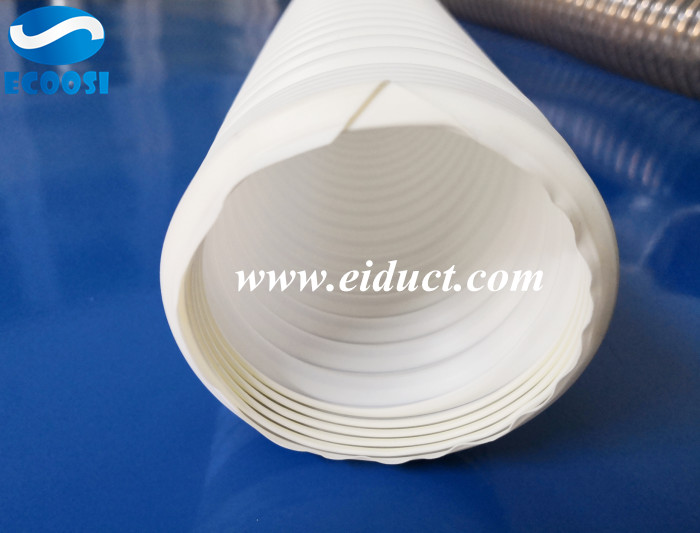 Ecoosi PP flexible air duct hose has good resistance to chemicals and alkalis and acids, this PP air duct also have good resistance to UV and ozone, it could axial compression into fixed position. Ecoosi PP flexible hose size range from 25mm to 305mm, standard length is 5 meter, could compress to 1.5 meter. This flexible air duct hose could handle working temperature range from -20 °C to +80 °C, standard color is white, could be customed on requirements.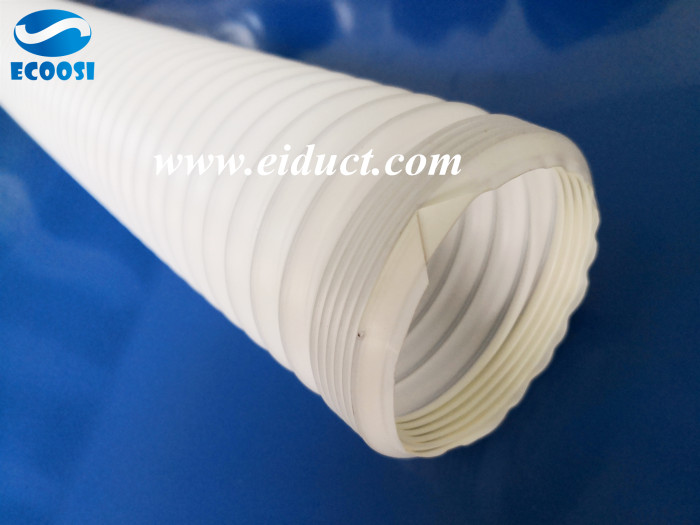 If any interests in our PP flexible air duct hose please feel free to contact us through email: info@eiduct.com or Mobile(WhatsApp): 00-86-187-1155-3123, or our another website: www.ductinghose.com we are always here to satisfy your requirement!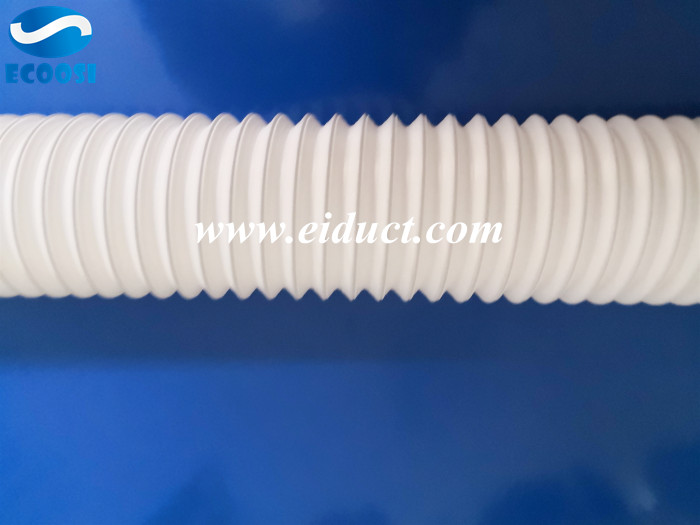 PP flexible air duct hose from Ecoosi Industrial Co., Ltd.