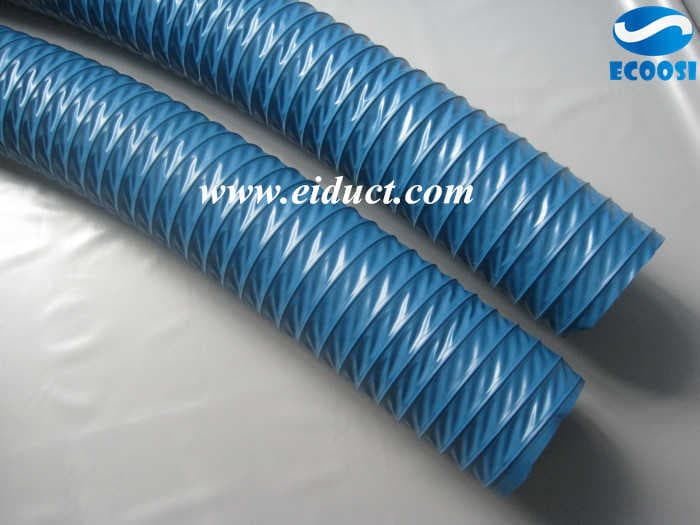 How do you achieve safe and profitable welding?
Ecoosi flexible welding fume extraction hose is designed for sound, safe and efficient metal fabrication and cutting processes, this welding fume extraction hose is ideal for removing harmful dust, smoke and fumes.
Welders face a series of risks from dangerous substances that could mean they face time off work for illness or even early retirement. Different welding methods give rise to different amounts of fumes containing various concentrations of hazardous substances. The smaller the particles, the more dangerous they become because they are easier to breathe in deeply in the lungs. The amount of welding fumes that are formed depend upon the type of welding and materials used, so it is need a good welding fume extraction hose to suction the harmful fumes and dust. Ecoosi PVC flexible welding fume exhaust hose is a good choice.
Ecoosi flex welding fume exhaust hose is produced by flame retardant PVC coated polyester fabric with strong spring steel wire. This PVC ventilation hose is extremely flexible and compressible up to 10:1, size range from 51mm to 400mm, standard length is 10 meter.
If you any interested or questions about our PVC FR fume exhaust duct hose, please feel free to click contact us or email: info@eiduct.com or Mobile(WhatsApp): 00-86-187-1155-3123, or our other website: DuctingHose.com, we are always here to satisfy your requirement!