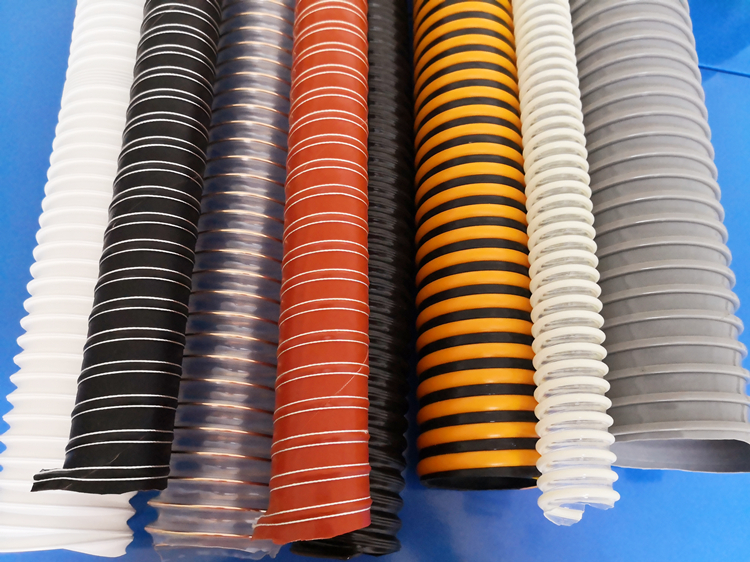 Top 10 Industrial Flexible Hoses Manufacturers In The World
Based on my experience, the below 10 industrial hoses companies are the top 10 in the world:
1. SCHAUENBURG (Germany)
We are one of the largest plastic hose manufacturers in the world and are known for our intelligent and flexible solutions. In addition to a wide range of high-quality standard products and services, we offer you tailor-made solutions that provide perfect support in meeting your specific challenges.
Website:www.schauenburg-hose.com
2. NORRES (Germany)
NORRES develops, manufactures, and distributes hoses and flexible hose system solutions worldwide.
Website:www.norres.com
3. MASTERFLEX (Germany)
As a globally operating corporate group, Masterflex specializes in solving complex connection challenges. We can now boast over 25 years' worth of experience in the development, manufacturing, and processing of high-tech spiral hoses.
Website:www.masterflex.de
4. IPL (Italy)
Established in the mid-Seventies, Industrie Plastiche Lombarde S.p.A. is today a global leading manufacturer and supplier of high technical flexible hoses in TPU, PVC, and other plastic materials.
Website:www.ipl.it
5. KANAFLEX (USA)
Kanaflex Corporation manufactures a wide variety of PVC, rubber, urethane, polypropylene, ducting hoses, and metal reinforced HDPE pipes of the highest quality. Kanaflex hose and pipe products represent a superior investment in the research and development of proprietary blends and highly engineered products.
Website:www.kanaflexcorp.com
6. KURIYAMA (USA)
Located in Schaumburg, Illinois, the company has been eminently successful in developing and marketing a complete line of thermoplastic rubber hoses and accessories.
Website:www.kuriyama.com
7. FLEXAUST (USA)
Flexaust has manufactured durable, long-lasting, flexible hose and ducting solutions for industrial and commercial applications for over 80 years. Our hose products are used in applications involving air, dust, fume, and lightweight materials.
Website:www.flexaust.com
8. PLASCORP (Australia)
The Company's manufacturing history goes back over fifty years with the introduction of the Plasticoat range of industrial hoses coatings and flexible ducting in the late fifties.
Website:www.plascorp.com.au
9. ALFAGOMMA (Italy)
ALFAGOMMA strategy is to be a single source integrated system supplier supporting its partners with:
Hydraulic Rubber & Thermoplastic Hose
Manipulated Tubes
Industrial Rubber, Thermoplastic & Composite Hose
Industrial Hose Assemblies
Website:www.alfagomma.com
10. ECOOSI (China)
Ecoosi Industrial Co., Ltd. is China's leading manufacturer for all of your industrial flexible air duct hose needs. As a reliable supplier of flexible ducting hose products since 2006, we specialize in long-life industrial duct hoses, affordable for air ventilation, solid scrap, material handling, industrial ducting, high-temperature ventilation, and abrasive transfer applications.
Website:www.eiduct.com
Website:www.ductinghose.com