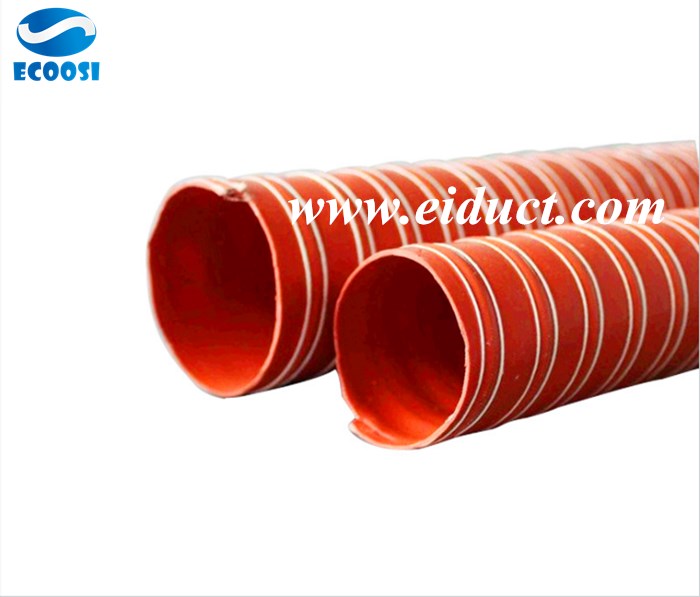 What is the features of ECOOSI double-ply heat resistant silicone flexible ducting hose?
Ecoosi double-ply heat resistant silicone flexible ducting hose is designed for a variety of vehicles and uses. This 2 Ply silicone flexible hose can be used to channel cool air to many vital locations in the vehicle such as the brakes, air intake, or even the driving compartment of race vehicles.
Ecoosi double layer hot air silicone duct is produced by silicone coated fiberglass fabric inner layer with a red silicone coated fiberglass fabric outer layer reinforced with a spring steel wire helix and external filament fiberglass cord.
Ecoosi two layer silicone ventilation hose is ideal suited for high temperature air handling applications, its narrow pitch allows for tight bending radius while maintaining a smooth air flow. This 2 Ply silicone ducting is designed for application where constant flexing is involved, non-kinking and resistant to many oils, solvents, ozone, water, fungus and alkalis.
If you any interested or questions about our flex silicone 2 layer high temp duct hose, please feel free to click contact us or email: info@eiduct.com or Mobile(WhatsApp): 00-86-187-1155-3123, or our other website: DuctingHose.com, we are always here to satisfy your requirement!