What is the application of ECOOSI flexible double layer silicone duct hose?
Release time:2019-07-19 Hits: 【Print】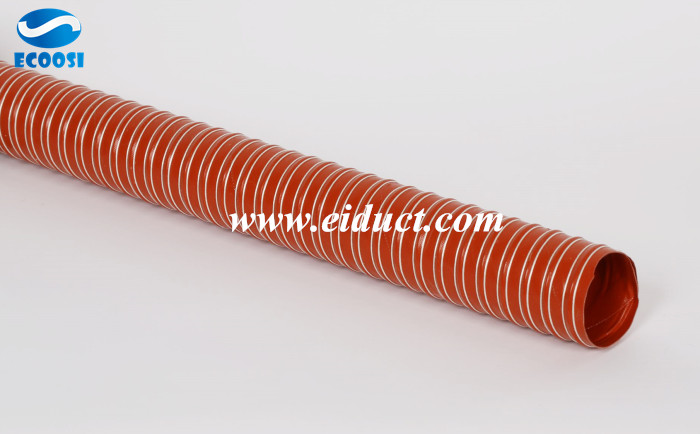 Ecoosi double layer silicone duct hose is ideal used in the plastics industry, hot air dryers and blow molding machines, hot or cold air can be delivered. This flexible silicone duct hose also could as a component of different machines to transfer hot or cold air. Ecoosi high temperature silicone duct hose are widely used in vehicles such as cars, airplanes, trucks and military tanks.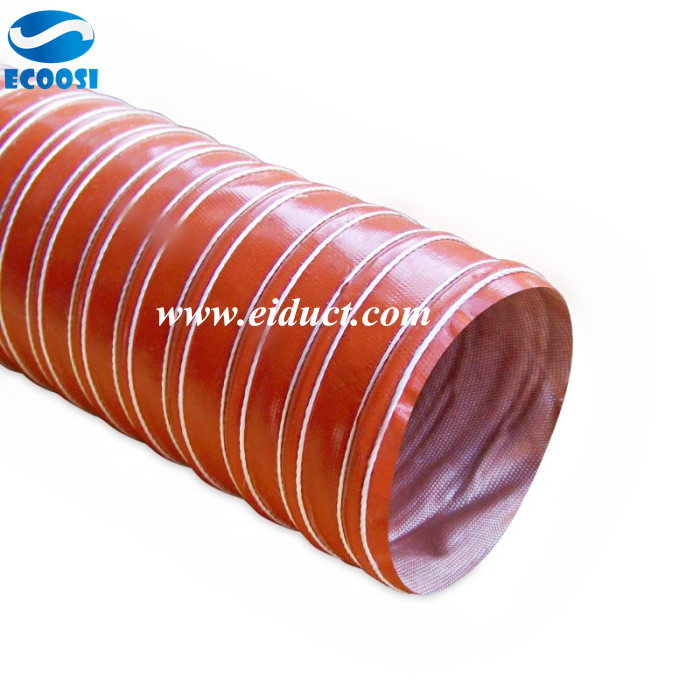 Ecoosi flexible silicone duct hose is produce by double layer silicone coated fiber glass fabric with spring steel wire hidden between the two layers, this high temperature ducting hose could handle working temperature range from -70° C to 310 °C, standard length is 4 meter each piece. Our double layer silicone duct hose is highly flexible and very light, has good heat resistance, this flexible duct hose is also leakproof. It is a high temperature duct hose, flame retardant hose, chemical resistant hose.
If any interests in our flexible double layer silicone duct hose, please feel free to contact us through email: info@eiduct.com or Mobile(WhatsApp,Wechat): 00-86-187-1155-3123, or our another website: www.ductinghose.com we are always here to satisfy your requirement!