Double layer (2Ply) silicone duct hose from Ecoosi Industrial Co., Ltd.
Release time:2019-05-20 Hits: 【Print】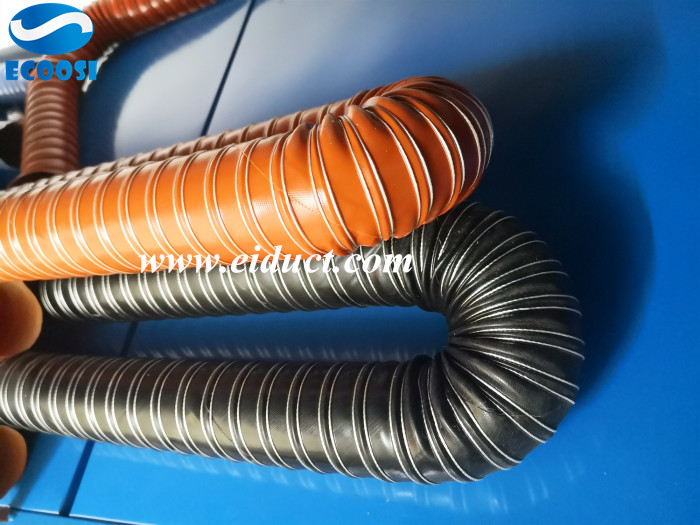 Ecoosi double layer (2Ply) silicone duct hose is manufactured of two layer silicone coated glass fiber fabric.
Ecoosi flexible silicone air duct hose a kind of high temperature duct, it is extremely flame retardant, chemical resistance, designed for very high temperature.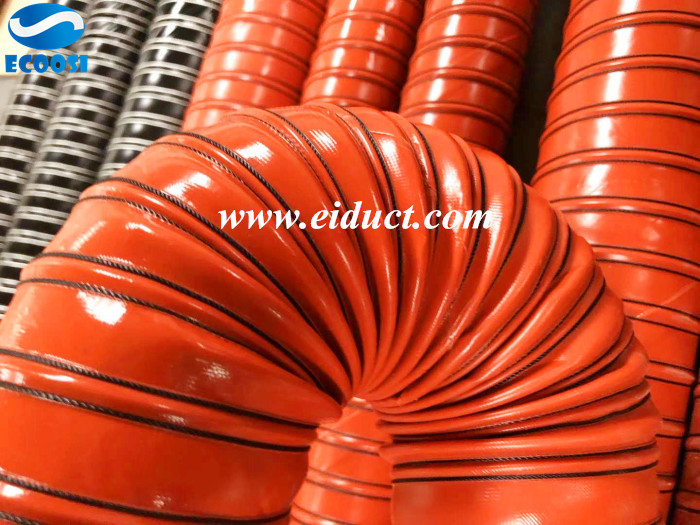 Ecoosi silicone ventilation hose is ideal used in Aircraft, Automotive, Brake Ducting, Heater Hose, Dry Cleaning, Dryer Hose, Exhaust Systems, Heater, Glass Drying, High Temperature Applications, Plastics Industry, Transmission Cooling, Vehicle Exhaust Systems industry.
If any interests in our double layer (2Ply) silicone duct hose please feel free to contact us through email: info@eiduct.com or Mobile(WhatsApp,Wechat): 00-86-187-1155-3123, or our another website: www.ductinghose.com we are always here to satisfy your requirement!