Ecoosi flexible red silicone duct hose pipe high temperature
Release time:2017-04-18 Hits: 【Print】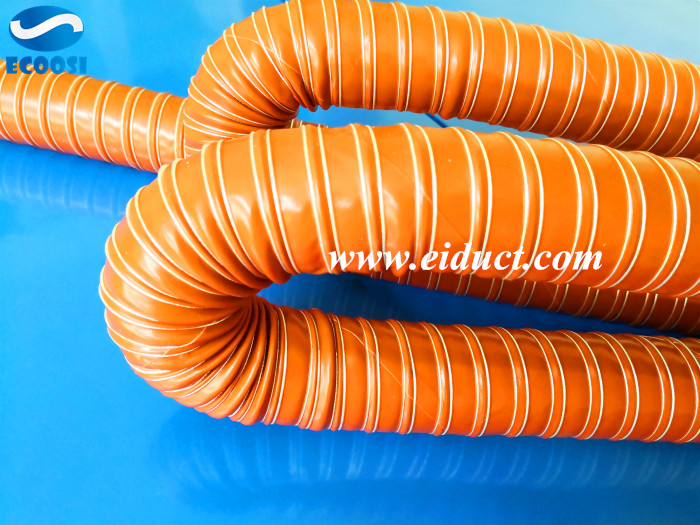 Ecoosi high temperature flexible red silicone duct hose pipe, also known as high temperature ventilation hose pipe, can work in a long time in -70 ° C ~ +260 ° C, short time temperature can be as high as + 310 ° C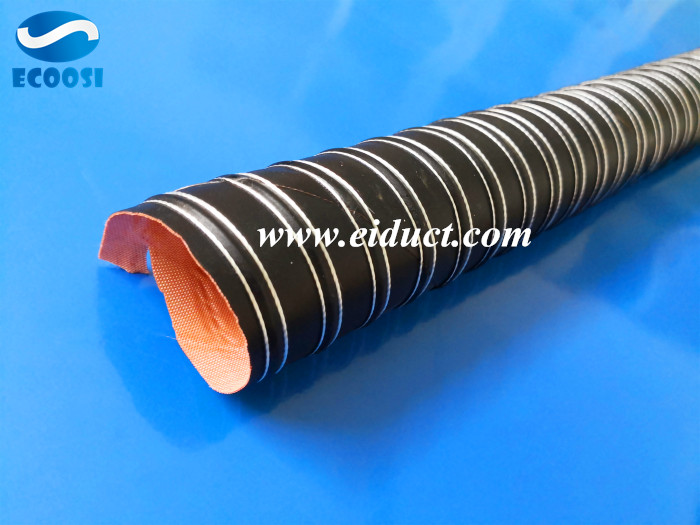 Ecoosi high temperature flexible red silicone ventilation hose pipe made by the glass fiber cloth, non-combustible polymer materials, silicone rubber, high elastic steel wire,
high temperature glass fiber cord, by 300 ℃ high temperature vulcanization compound. Compared with traditional duct hose, Ecoosi high temperature flexible red silicone duct hose pipe with high temperature, flame retardant characteristics. Has been widely used in hot and cold air circulation conveyor system, such as:
Plastic industry, particle dryer, printing machinery, hot air and compressor, and exhaust emissions,
Automotive engine heating, train hot air circulation systems, aviation equipment and military equipment.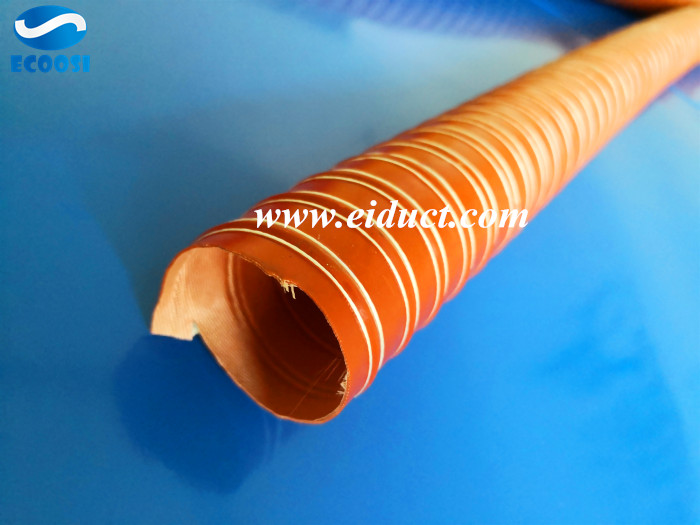 Flexible Red Silicone Duct Hose Pipe High Temperature from Ecoosi Industrial Co., Ltd.