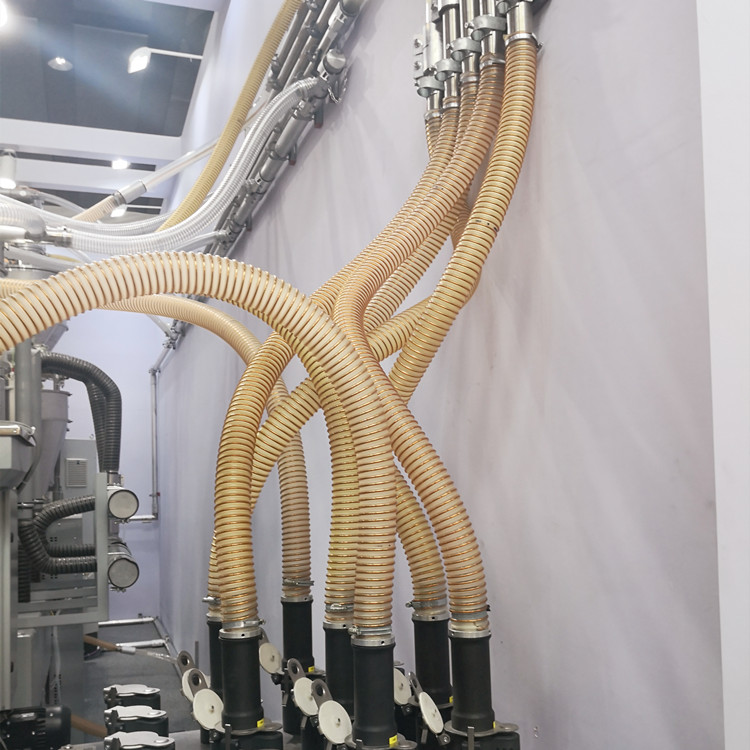 How to choose the right flexible hose for your industrial project?
It's very important to choose the right flexible hose to meet your requirements. Choosing the wrong hose could lead to safety hazards and problems like increased expenses and lost production time. Below are some key factors to choose the best suitable hose.
1. Hose Diameter
It is important to select a hose with the correct inside diameter (I.D.) and length for its application. Incorrect sizing can lead to blockages and blockages if the hose cannot meet the requirements of the air, dust, fumes, and lightweight materials it will pass through.
2. Hose Working Temperature
It is important to select a hose with a properly qualified temperature rating. A poor choice can cause the hose to become hard and brittle, potentially cracking or melting. When deciding which hose to use, consider the internal temperature and its effect on the material being conveyed.
3. Hose Working Application
When determining the proper hose, what the hose will deliver is critical. Specifying whether air, fumes, dust, and/or lightweight materials will flow through the hose will help identify the correct product.
4. Hose Transfer Media
By determining the media that will pass through the hose, the correct material can be selected. Chemical-resistant material hose or abrasive-resistant material hose.
5. Hose Working Pressure
Specify the type of pressure from positive (psi), negative (inches of mercury), and/or inches of water. Will help narrow down the hose options. Determining factors such as working pressure will prevent the hose from bursting.
If any questions on how to choose the right hose for your project, please feel free to click contact us or send an email to: info@eiduct.com or mobile (WhatsApp): 00 -86-187-1155-3123, or our other website: Ductinghose.com
We will try our best to help you select the proper flexible hose for almost any application involving air, fume, and lightweight material handling applications.