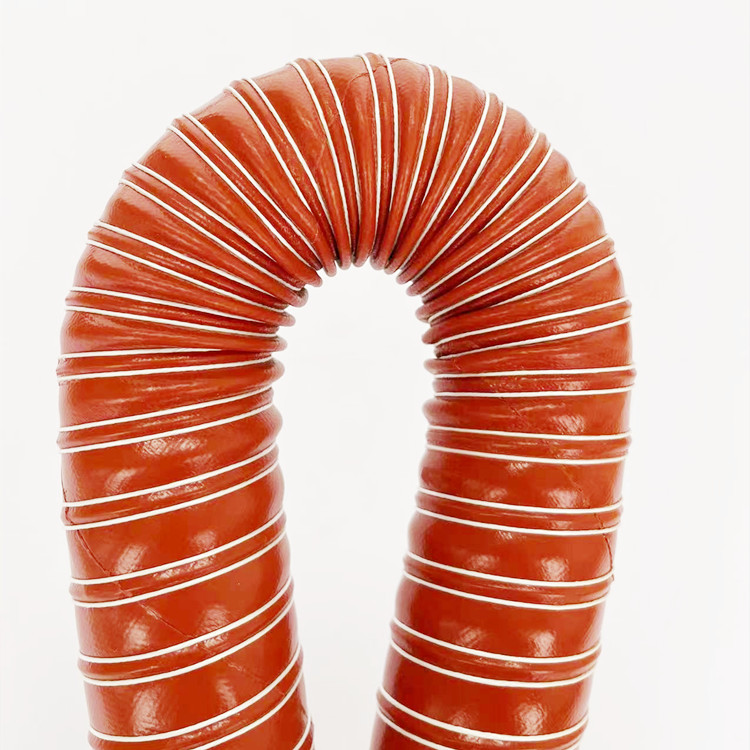 What is High Temperature Duct Hose?
High-temperature duct hoses are available in various temperature ranges to meet the needs of specific applications. The materials used to manufacture these types of hoses are generally durable and have excellent thermal stability, allowing them to withstand the high temperatures in which they will be used. Determining the maximum temperature to which the hose will be exposed is very important to make sure it is suitable for your application.
High-temperature duct hoses for various applications, made of silicone-coated glass fiber fabric with steel wire. They are designed to withstand temperatures ranging from -70 degrees to 300 degrees. They have excellent durability and thermal stability and are often used in vehicle exhaust systems where a reliable hose system is required. Designed for high-temperature applications such as drying systems, pollution control, the plastics industry, and other high-temperature environments.
High-temperature duct hoses are ideal for use in bus station maintenance facilities, mass transit authorities, military vehicle maintenance facilities, OEM vehicle exhaust, heavy equipment maintenance, engine test bench applications, portable heaters, high-end HVAC applications, and even pavement drying. Facilities such as foundries and applications such as drying systems and furnaces also require high-temperature hoses. These areas require durable hoses that can handle high temperatures. Selecting a hose that is not designed to high-temperature specifications could result in hose failure, resulting in injury and other serious hazards.
If you have any interest in our Ventilation Hoses, Flexible Hose, and Ducting Hose, please feel free to click contact us or send an email to: info@eiduct.com or mobile (WhatsApp): 00 -86-187-1155-3123, or our other website: Ductinghose.com, we're here for you!