The five key factors that help to choose the right industrial flexible air duct ventilation hose
Release time:2020-07-18 Hits: 【Print】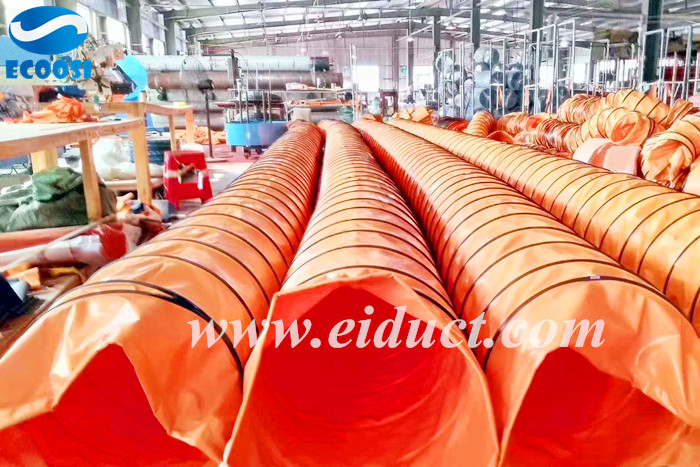 1. Size: It is important to choose a flexible hose with the correct inner diameter (ID) and length to suit its purpose. If the ventilation hose cannot meet the requirements of air, dust, smoke and light materials to be passed, incorrect size will cause blockage and backup.
2. Temperature: It is important to choose a suitable duct hose with a qualified temperature rating. Incorrect selection can cause the flexible hose to become hard or brittle, which can lead to cracking or melting. When determining which air duct hose to use, the internal temperature and the effect of temperature on the conveyed material should be considered.
3. Application: When determining the right industrial hose, what the flexible hose will deliver is crucial. Specifying whether to pass air, smoke, dust, and/or light materials through the hose will help determine the correct product. The conditions of use of duct hose, frequency of use, and whether they need to meet government or industry standards are critical to determining the correct air duct hose application.
4. Media: By determining the media that will pass through the flexible hose, the correct material can be selected.
5. Pressure: Specifying the type of pressure from positive pressure (psi), negative pressure (inches of mercury) and or inch gross weight will help narrow the choice of duct hose. Determining factors such as working pressure will prevent hose rupture.
If any interests in ourindustrial flexible air duct ventilation hose, please feel free to contact us through email: info@eiduct.com or Mobile(WhatsApp): 00-86-187-1155-3123, or our another website: www.ductinghose.com to contact us, we are always here to satisfy your requirement!