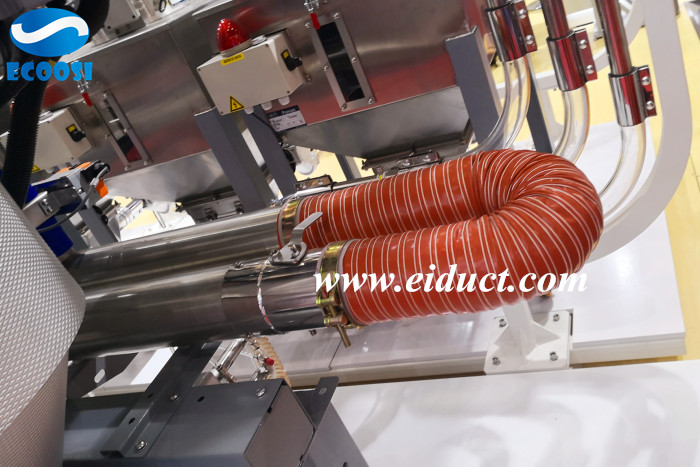 Why Ecoosi high temperature silicone duct hose is ideal used in injection molding machine and blow molding machine?
Ecoosi high temperature silicone air duct hose is made by double layer silicone coated fiber glass fibric with spring steel wire. Silicone material is an very important role of the rubber materials, mainly due to its extremely high temperature resistance. While most materials wilt under extreme heat, silicone is special because it can stand up to extreme temperatures without seeing damage. It is this quality that makes it stand out among other materials and even other rubber materials.
As industrial plastic processing machinery need materials to reach extremely high temperatures, so it is made our high temp silicone ventilation hose as a key component used in injection molding machine and blow molding machine to stand that heat. Ecoosi hot air silicone flex duct hose could handle temperatures reaching 310 degrees without damaging.
If you any interested or questions about our flex heat resistant silicone 2 Ply air duct hose, please feel free to click contact us or email: info@eiduct.com or Mobile(WhatsApp): 00-86-187-1155-3123, or our other website: DuctingHose.com, we are always here to satisfy your requirement!