Flexible hose from Ecoosi Industrial Co., Ltd.
Release time:2017-05-26 Hits: 【Print】
Ecoosi Industrial Co., Ltd. is China's premier producer for all of your flexible hoses and industrial hoses needs. As a trusted manufacturer of flexible hoses products since 2006, we specialize in durable, affordable flexible hoses for air ventilation, solid waste, material handling, industrial exhaust, high temperature ventilation, and abrasive transfer applications.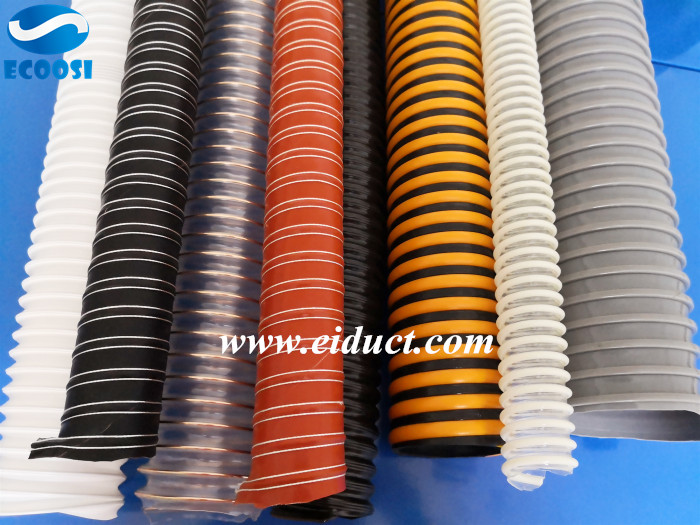 If any interests or questions in our Flexible Hoses, Industrial Hoses, Air Duct Hoses please feel free to contact us through email: info@eiduct.com or Mobile(WhatsApp,Wechat): 00-86-187-1155-3123, we are always here to satisfy your requirement!