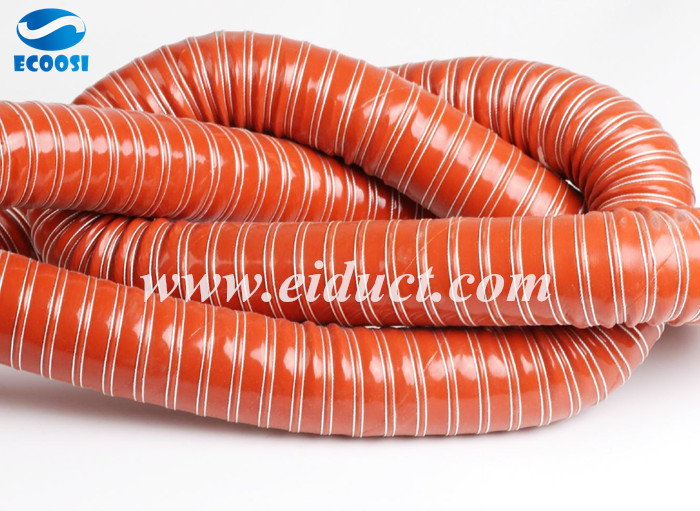 What is Ecoosi heat resistant silicone air ducting hose?
Ecoosi heat resistant silicone air ducting hose is very important for an efficient heat ducting system. Improper heater ducting hose can mean a waste of energy and decreased airflow.
Ecoosi high temp silicone duct hose could handle extreme temperatures range from –70℃ to +310℃; This silicone 2 ply hose has a durable exterior and interior, you can rest assured that this flexible air duct will continue to function in a variety of different applications. Our heat resistant silicone air ducting hoses are used in a variety of commercial and industrial applications, Welding exhaust, steam hosing, automobile ducts, and furnace exhaust ducting hoses are just some of the myriad of applications in which you can find flexible heating air ducting hose operating on daily basis.
Ecoosi 2 Ply silicone air ducting offer protection to prevent air from leaking out of the duct. This 2 ply silicone ducting hose protects the airflow of your heater hose by adding an extra layer to prevent the heat from escaping from the hose. This double-ply silicone coated duct hoses are available to protect your heat ducting from abrasion. Our heat resistant silicone hose is extremely flexible and stable even with the added layer.
If any interests in our double layer silicone ducting hose, please feel free to click contact us or through email: info@eiduct.com or Mobile(WhatsApp): 00-86-187-1155-3123, or our another website: www.ductinghose.com to contact us, we are always here to satisfy your requirement!