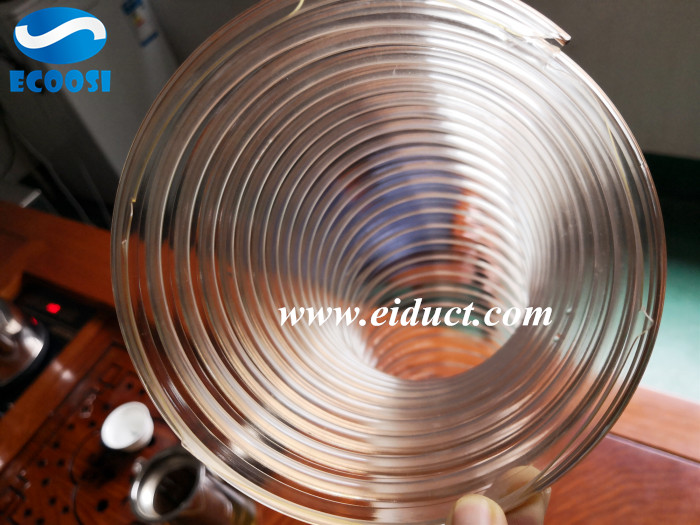 Why Ecoosi PU woodworking dust collection hose is ideal for collecting woodchips and wood dust?
Ecoosi PU woodworking dust collection hose and woodchip dust collector hose are particularly suitable for collecting wood by-products and dust. This flexible PU woodworking duct hose is made of transparent polyurethane and copper coated steel wire. Polyurethane is a very durable material known for its high wear resistance, cutting and tearing. Polyurethane flexible duct hose have the necessary properties when handling sharp materials such as wood chips.
Ecoosi polyurethane woodworking hose maintain their flexibility without sacrificing durability, making them ideal for a wide range of applications.
Ecoosi PU material handling hoses are available in clear and black colour and a variety of wall thicknesses. Thinner walled flexible PU duct hose will show greater flexibility and are more economical, while thicker walled flexible PU duct will provide higher wear resistance. This natural flexibility makes this woodworking hose adaptable to virtually any imaginable area without compromising efficiency and reliability.
If you any interested or questions in our flexible PU duct hose please feel free to click contact us or through email: info@eiduct.com or Mobile(WhatsApp): 00-86-187-1155-3123, or our another website: DuctingHose.com we are always here to satisfy your requirement!