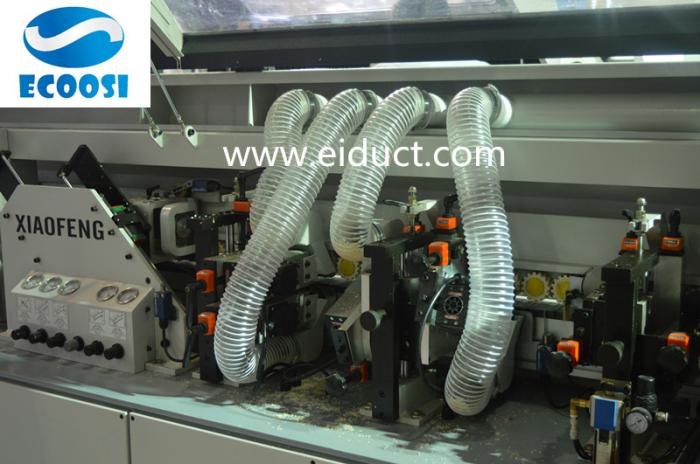 On 2013-05-17
By Joe Doe
In Art
With 34 Comments
Flexible PVC Ducting Hose Working
Flexible PVC ducting hose is economical, durable, good chemical resistance and available in various grades because it is used for many commercial applications. According to the hoseline, the flexible PVC duct hose is probably one of the most versatile duct types on the market. The flexible PVC hose can be used to move air in portable A / C, carry dust in woodworking, transmit paint fumes, or transport bulk materials in agricultural applications. The combination of flexibility, durability and chemical resistance to PVC hoses enables them to function remarkably in a variety of applications in different applications. PVC flexible hose is not only economical, but also gives the construction material resistance to many elements to make it an excellent alternative to other ducting shapes.
Unlike similar metal ducting products, the flexible PVC duct hose is resistant to abrasive materials, which can be extremely destructive for most metal hoses. Chemical stability is a common feature among substances containing halogens such as chlorine and fluoride. This also applies to PVC resins with oil / chemical resistance. Because of this excellent chemical resistance, the flexible PVC duct hose is often used in applications involving the use of hazardous chemicals and fuels. Because PVC hoses are inherently resistant to harmful chemicals and fumes, PVC duct hose can operate in a wide variety of situations. Whether you are in a lab floor with a floor duct or a light hose that allows ventilation hose in the attic, the flexible PVC ducting hose is superior for almost all situations.
Flexible Industrial Air Ducting Hose From Ecoosi Industrial Co., Ltd.