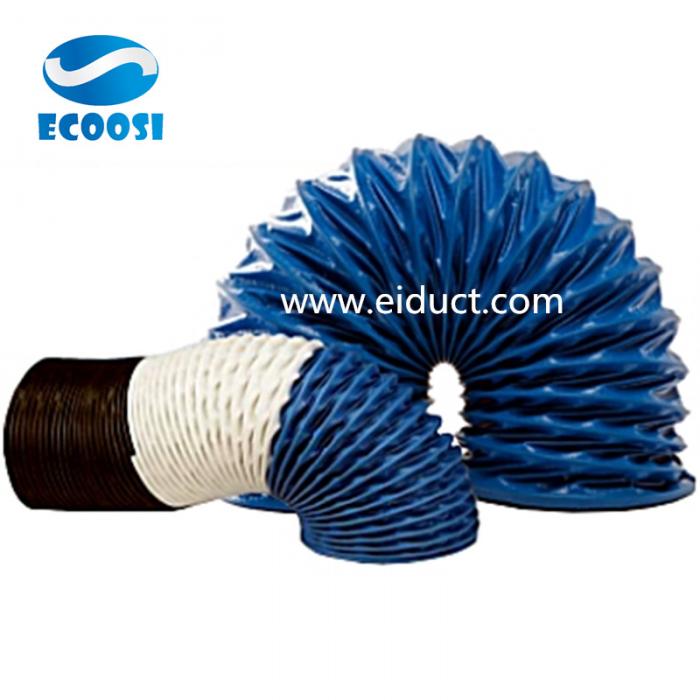 On 2016-12-15
By Joe Doe
In Art
With 34 Comments
What is PVC flexible fabric ventilation hose?
Having a PVC flexible fabric duct hose provides many advantages, such as low cost, light weight and ease of installation, uniform air distribution, and a wide range of available colors and sizes. The lightweight nature of PVC flexible fabric ducting hose offers these advantages to the hoses and makes it ideal for a variety of air handling applications. While fabric flexible hoses can be used in a variety of residential, commercial and industrial applications, one of their most popular uses is ventilation. Ventilation hose in internal spaces is a vital part of many workplaces and homes; our modern society is likely to be unable to operate in our urban environment without an extensive network of HVAC and ventilated commercial hoses. Ecoosi fabric flexible hoses to meet a wide range of light ducting hoses applications.
PVC Flexible Fabric Ventilation Hose From Ecoosi Industrial Co., Ltd.